Community Events Are Held Throughout The Year
Attention all guinea pig lovers! Keep an eye out for more community events held by AZ Guinea Pigs throughout the year. From adoption events to educational seminars, we are committed to providing opportunities for the community to learn about and interact with these adorable creatures. Don't miss out on the fun and be sure to follow us for updates on our upcoming events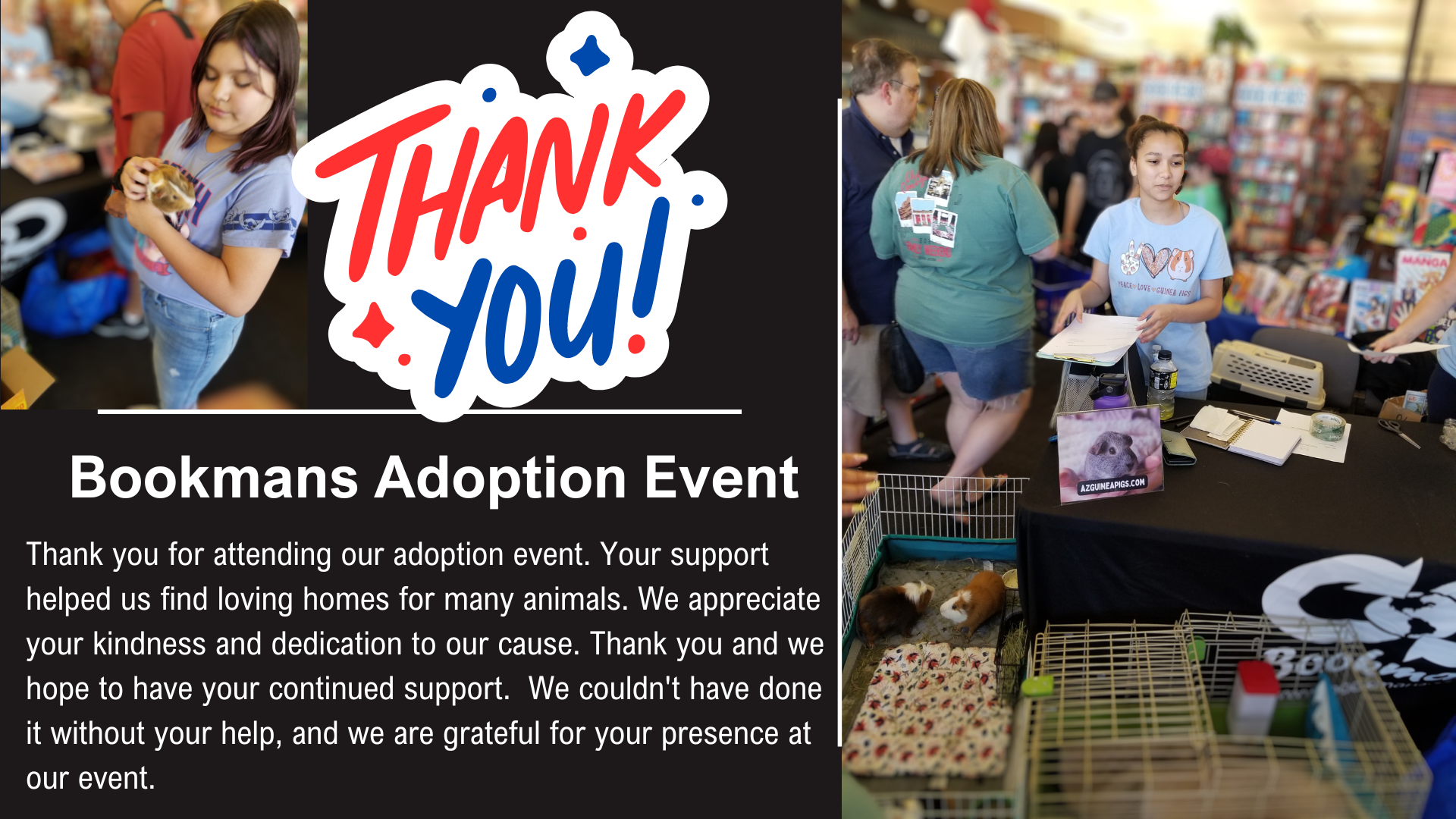 AZ Guinea Pig Rescue Host Community Events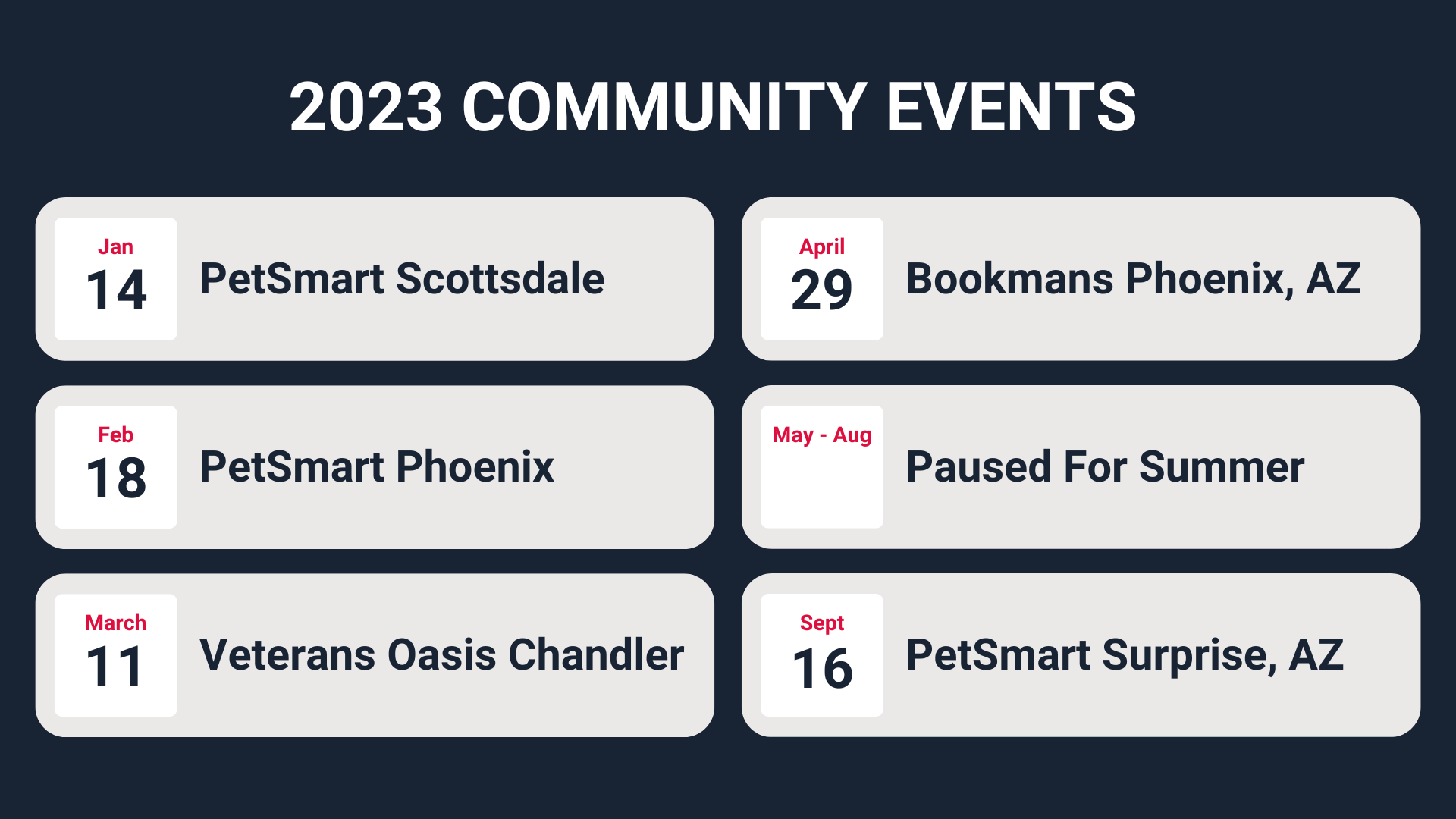 Our animal rescue group holds surrender community events to provide a compassionate option for pet owners who can no longer care for their pets. Rather than abandoning their pets or surrendering them to overcrowded shelters, we offer a humane solution by organizing surrender events where pets can be safely surrendered and placed in temporary foster homes or made available for adoption.
To meet the needs of the community, we rotate our surrender community events around different locations in Arizona. This helps ensure that our events are accessible to pet owners in various areas, including those who may not have transportation or live far from animal shelters. By holding these events in different locations, we can reach a wider audience and help more pets find new loving homes.
Overall, our surrender community events are a vital resource for pet owners who need assistance and can help reduce the number of animals in shelters. By providing this service, we promote responsible pet ownership and ensure that pets are treated with care and compassion.pact for pets in communities across the country.